Algospark is an applied analytics and artificial intelligence solutions consultancy. Back in 2019, we were not predicting a pandemic, and neither were many others. But this article is not about pandemic predictions, rather how to plan and predict in times of high uncertainty and fundamental change.
The reaction and impact of the current corona virus pandemic has presented huge challenges to society and the economy. During times of fundamental change, businesses still need to plan, forecast and deliver. Fast changing rules with huge economic impact have made for highly uncertain times. We have seen high volatility in economic activity and broken forecasting models across many industries.
However, successful planning and delivery in highly volatile times means data preparation reviews and changes to modelling. We follow these steps:
Understand key impact areas
Use distinct time periods mapped to specific phases
Prepare data with new labels and context
Explore new model approaches and review look back periods
Review, revise and update models
Organizations that have successfully adapted are outperforming during the pandemic. We have worked with several clients during this period to review and update their applied analytics.
The volatility over the last few months has led to several "data regime" changes that have been defined by changing rules and economic behaviour. The mistake is to interpret data from different regimes as useless. There is significant value in "regime modelling" and the insights that it can generate.
Another mistake is waiting until there is a return to pre-pandemic conditions. We believe there will be a gradual evolution, and that adaptive forecasting and proactive customer management is the best way to respond to evolving conditions.
In addition to making business planning much more difficult, the pandemic has also increased focus and pressure on customer service. For many individuals, the pandemic has meant more free time. Unfortunately this has come at the same time as many customer support teams have moved to new ways of working (remotely), with less head count and higher levels of customer calls. Succeeding in this environment underlines the importance of good planning, predicting and prioritizing. After all, good customer service is routed in anticipation of needs.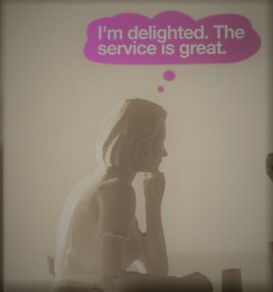 We have a portfolio of data science led frameworks to solve the challenges of the pandemic. If you are looking to review a forecasting process, refresh your applied analytics approach or wanting to proactively re-engage with your customers then get in touch!
We are building for pandemic recovery and would love to help you.
darren@algospark.com