The hospitality sector has been once of the hardest hit sectors during the pandemic. We are helping hospitality clients reset, allowing them to get back to growth and more efficient operations.
We do this with two core hospitality sector offerings:
Location Spark: site analytics and new site / expansion evaluation tool
Retail Cube: integrated sales forecasting, ordering and staffing
These services bring together data and applied AI to make the best informed decisions around site planning and operation.
Location Spark delivers a solid quantitative approach to new site selection, leaving your team more time to focus on location specifics and much less time on data gathering, benchmarking and forecasting.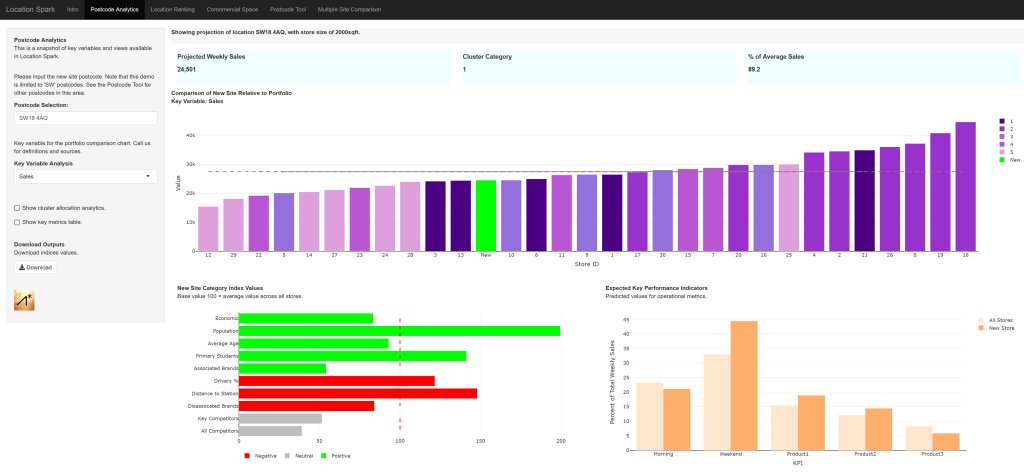 Retail Cube uses applied AI for sales forecasting. We combine operating data with external data to ensure you have the most realistic baseline sales forecasts. We then link these forecasts to ordering and staffing so that you can optimise resources to deliver your sales forecasts.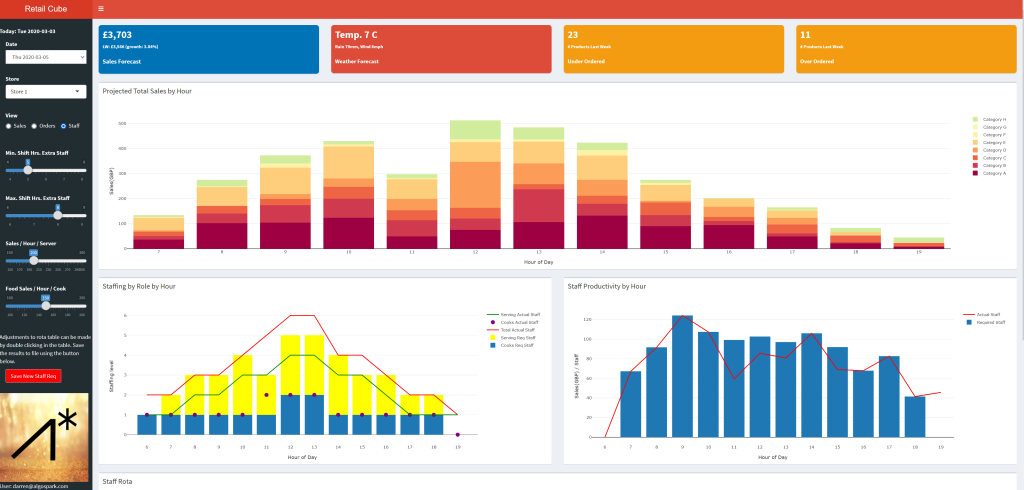 Get in touch to discuss how we can use data and applied AI to help your hospitality operations and growth plans.